Faculty members who offer online lectures are required to read the following
"Before you take a distance learning course."
Google Classroom is available for faculty who have a Geidai account.
If you are unable to use Google Classroom as a faculty member, please let the Art Media Center know with your account in question.
Activity or feature
Teachers per class
20
Class members (teachers and students)
1,000
Classes you can join
1,000
Classes you can create
No limit
Class-member invitations
you can send
No limit
Email address visibility
No limit
An online lecture plan using Google Classroom (Figure by Prof. Kazuhiko Hachiya)
The basic plan of the Geidai online lecture v2.pdf(4/15)(Japanese only)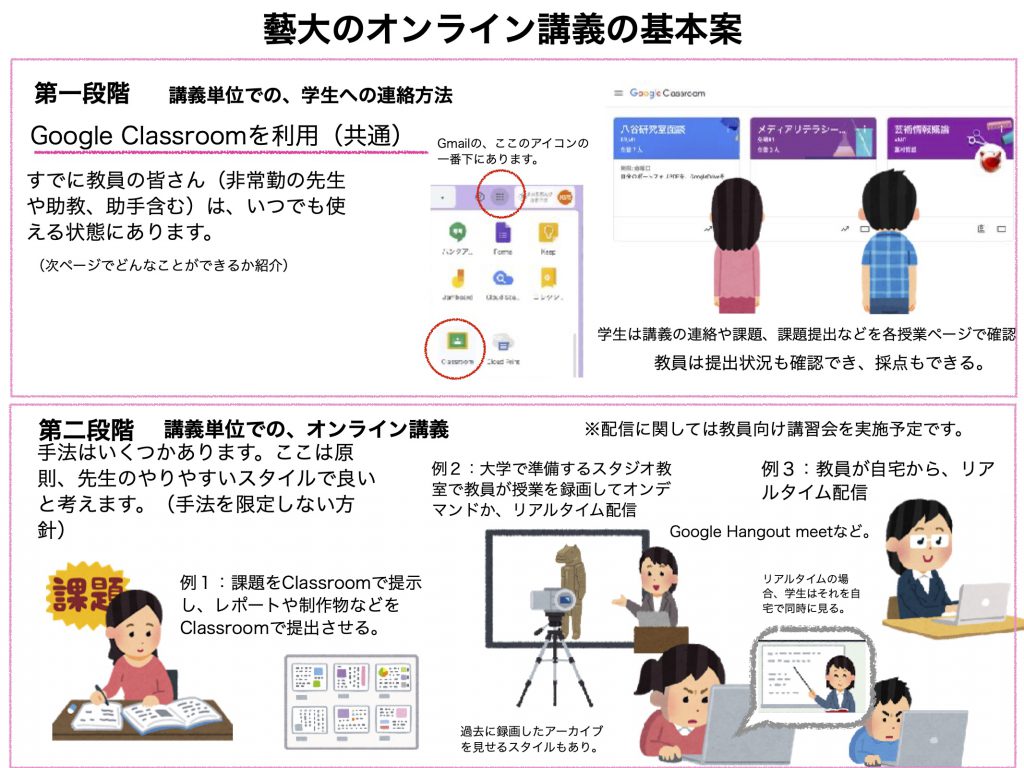 Reference site to learn how to use Classroom
The email addresses of students who register with Classroom are only available for Geidai accounts.
Non-regular students can use Gsuite services other than Gmail with Geidai account.
If you can't confirm that an email address belongs to a student, don't invite to Classroom.